Is your cat a Gryffinclaw or a Snifferin?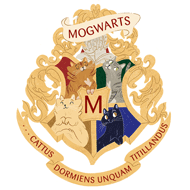 Cats Protection creates Harry Potter inspired Sorting Hat for cats
Harry Potter fans can now find out whether their pet cat is a 'Gryffinclaw' or a 'Hufflepuss', as the charity Cats Protection has created its own version of the Sorting Hat.

The charity says: 'From Hermione's faithful moggy Crookshanks, to Professor McGonagall's tabby animals, there are many felines roaming the halls of Hogwarts. Therefore, we thought it was about time that our feline friends had their own school of witchcraft and wizardry.'

Each house has been given its own personality profile, for example Hufflepuss is for felines who are sleepy, friendly and calm by nature, while those in Gryffinclaw are loyal, affectionate and love to go on adventures - whether its climbing on the furniture or chasing a catnip mouse around at 5am.

Meanwhile, Ravenpaws are intelligent, vocal and active, able to work out exactly when their next meal is due. Finally, Snifferins are energetic, playful and curious at heart, always sniffing out new places to explore and pouncing on anything that moves.

A poll on the charity's twitter page suggests Gryffinclaw is the most popular house, with 30 per cent of cat owners saying their pet is most suited to this house. Close second is Hufflepuss (28 per cent), followed by Ravenpaw (22 per cent) and Snifferin (20 per cent).

The charity says acceptance letters for 'Mogwarts' will be delivered by owl to moggies around the world.


Image © Cats Protection