Fashion house Prada to stop using fur from 2020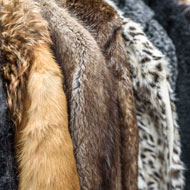 Italian fashion house Prada has become the latest clothing retailer to announce that it will no longer be using animal fur in its products.

In a press release, the Group said the new policy will commence from the Group's Spring/Summer 2020 collection. The current inventory will be sold until quantities are exhausted.

Prada said the move follows 'positive dialogue' with the Fur Free Alliance, the Humane Society of the United States and LAV, a European animal rights organisation.